OUTSTANDING TEACHING FOR OUTSTANDING PERFORMANCE
How does it work? Where do we start?
Initial assessments inform a 'whole pupil' profile – measuring ability, attainment and attitude – a personal and informed benchmark. We obviously consider the 'big picture' and where our students are aiming, whether it be a specific school place at 11+ or 13+ entry or a GCSE or A-Level qualification. We'll also consider different learning styles when matching a pupil to a teacher and ensure we meet the specific needs of individuals. However, there's obviously more to it. Matching student requirements to teacher expertises is key. Most of our teachers, as well as delivering the curriculum currently in UK schools, are examiners for AQA, Edexcel, Eduqas, OCR, etc. Therefore, our teaching expertise is high level and our subject and examination knowledge is deep.
Once we have a suitable teacher/student match, we then devise an initial programme of study, tailored to address immediate and specific learning targets. This stage is crucial. Filling any gaps and laying a solid foundation for future learning is key to outstanding progress, subject mastery and examination success.
Lessons are fast paced, challenging and inspirational – aiming for the best academic standards. Our resources are extensive and designed to prepare, reinforce and extend. We often design our own high-quality resources to support an individual learning style or prepare for a specific examination syllabus. Our expertise allows us to be creative, with purpose.
Families receive ongoing evidence of attainment and growth, throughout the learning journey. Regular feedback, supported by the compilation of a personal portfolio of resources and assessed work, will equip pupils with valuable information to aid future learning and revision. We are essentially teachers first and foremost. Teachers who tutor. Bringing the classroom to your home.
Scroll through our gallery. See for yourself.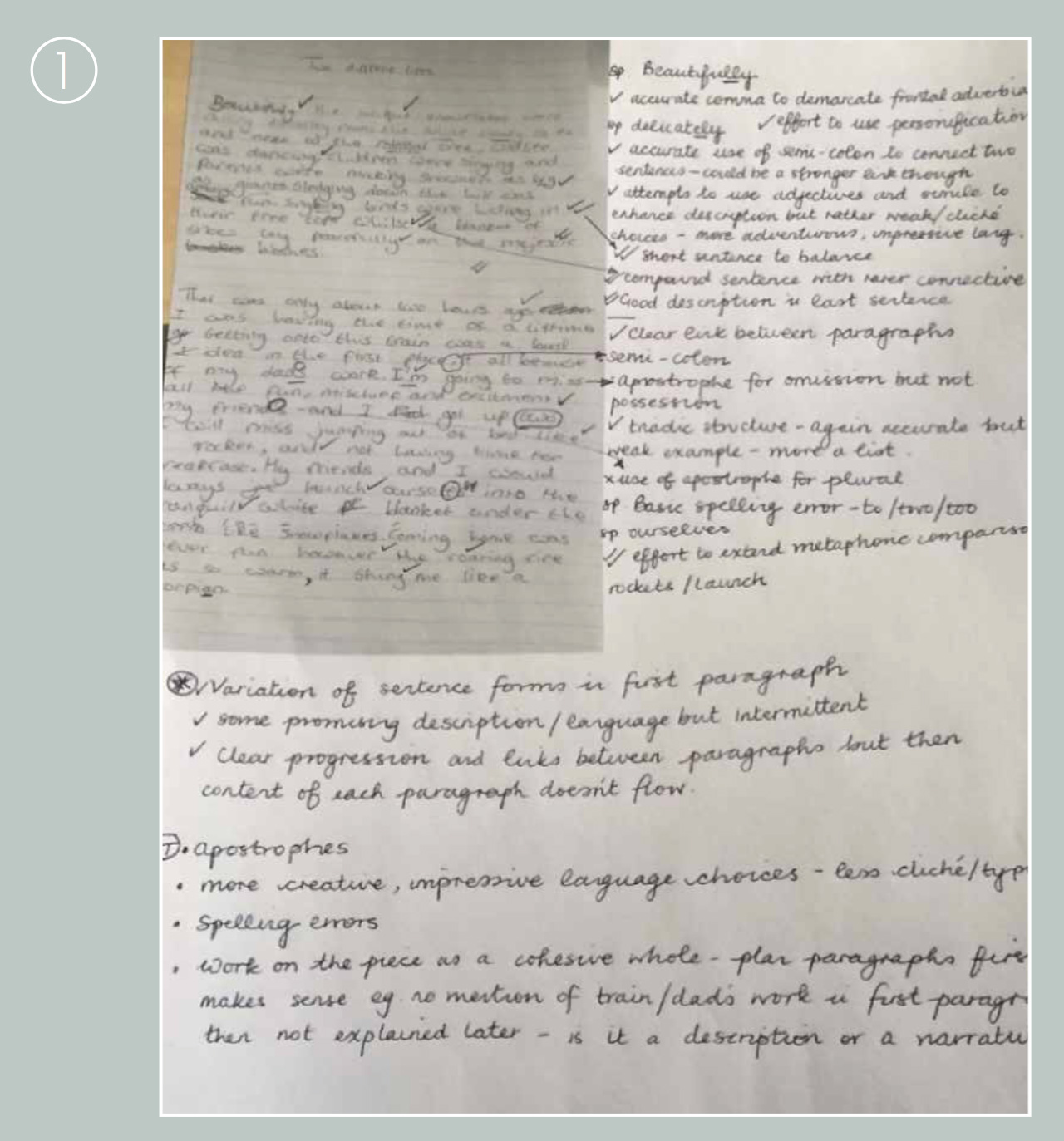 INITIAL ASSESSMENTS ARE THOROUGH, PROVIDING A COMPREHENSIVE ANALYSIS OF ABILITY – A PERSONAL BENCHMARK.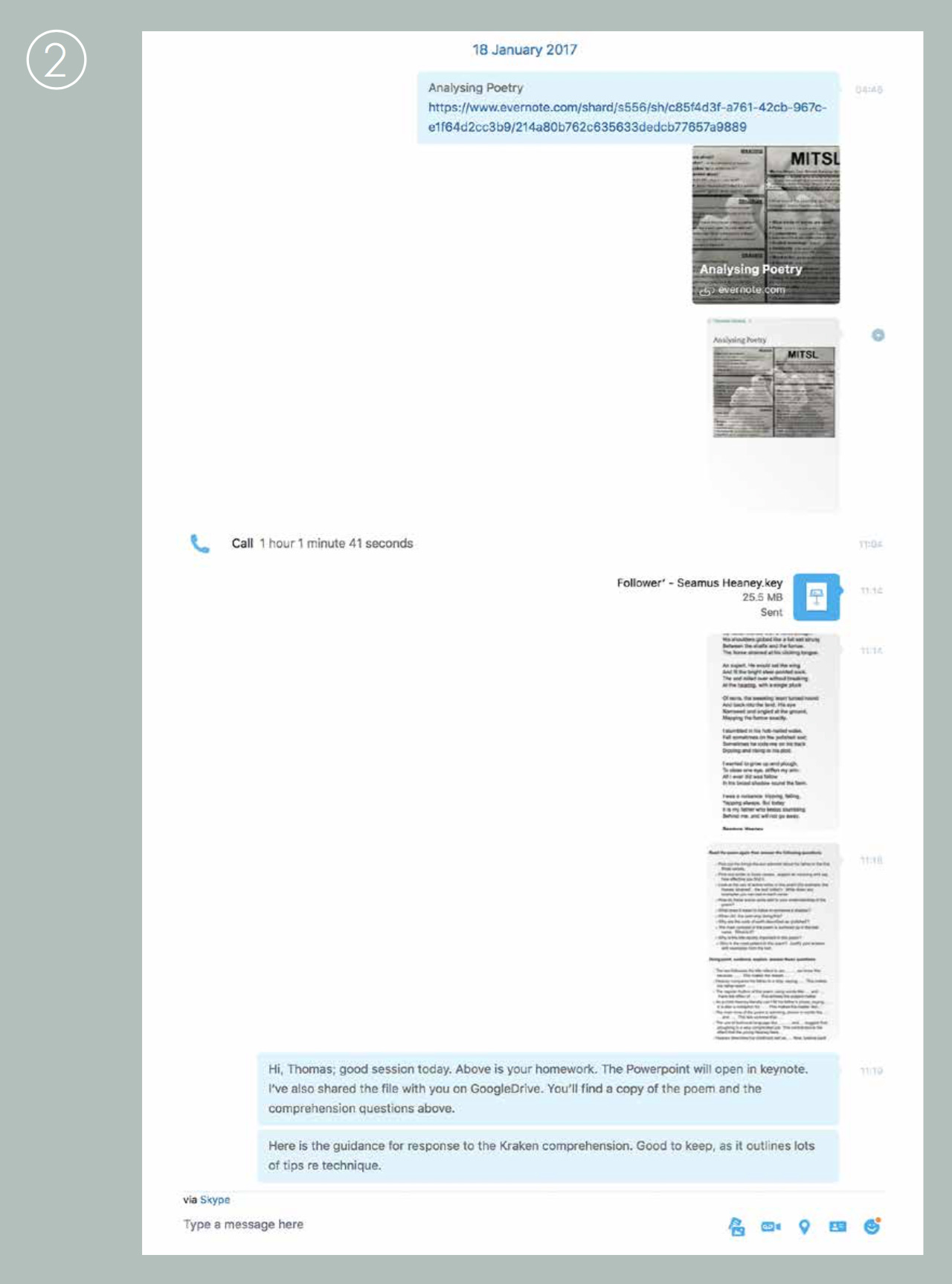 LESSON RESOURCES AND HOMEWORK ARE TRANSFERRED TO STUDENTS AND PARENTS, ENABLING THEM TO MONITOR PROGRESS AND KEEP A RECORD OF ACHIEVEMENT AND COVERAGE.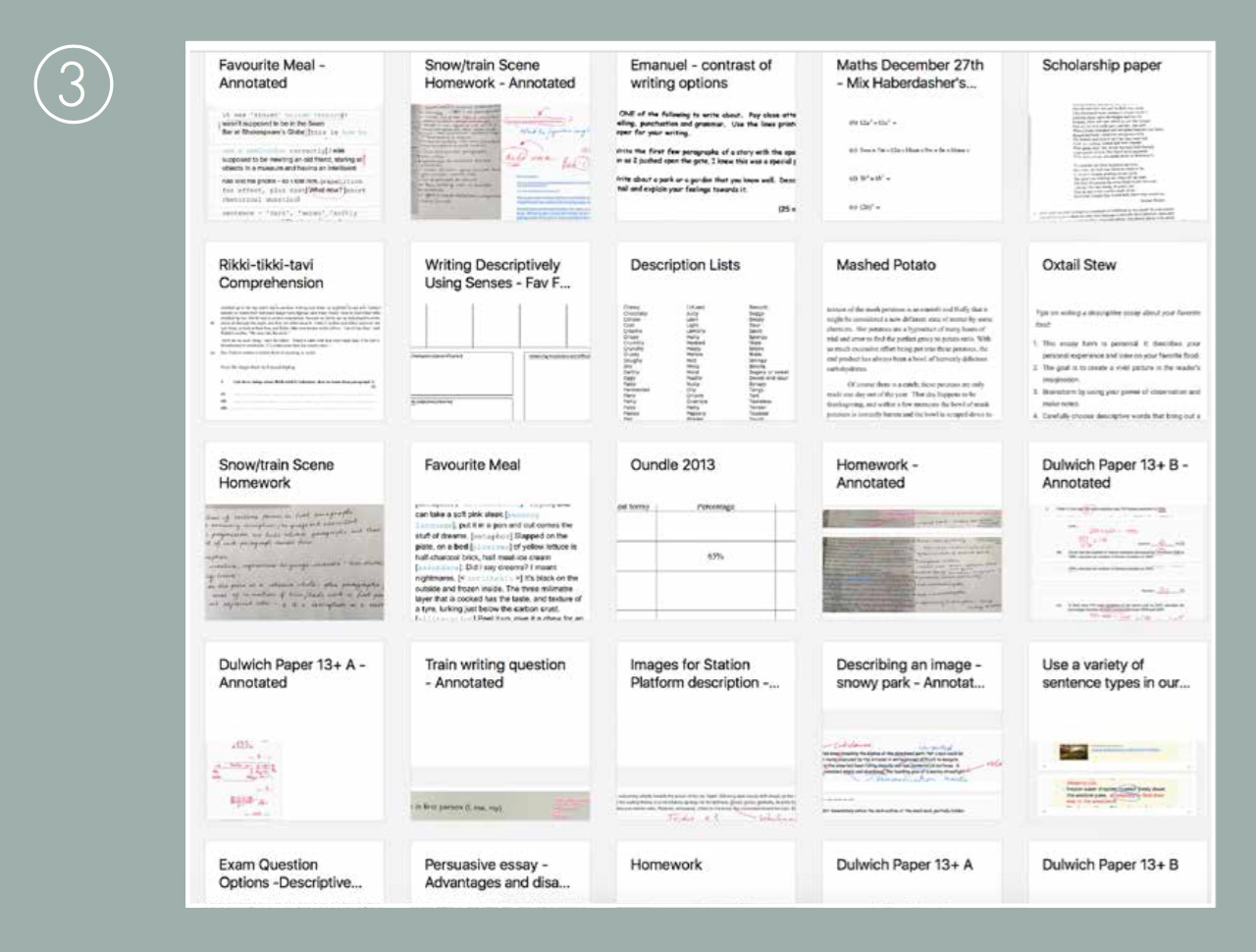 EVERY PUPIL BUILDS A PERSONAL PORTFOLIO OF RESOURCES AND LESSON NOTES FOR REFERENCE, REVISION AND EVIDENCE OF ATTAINMENT AND COVERAGE.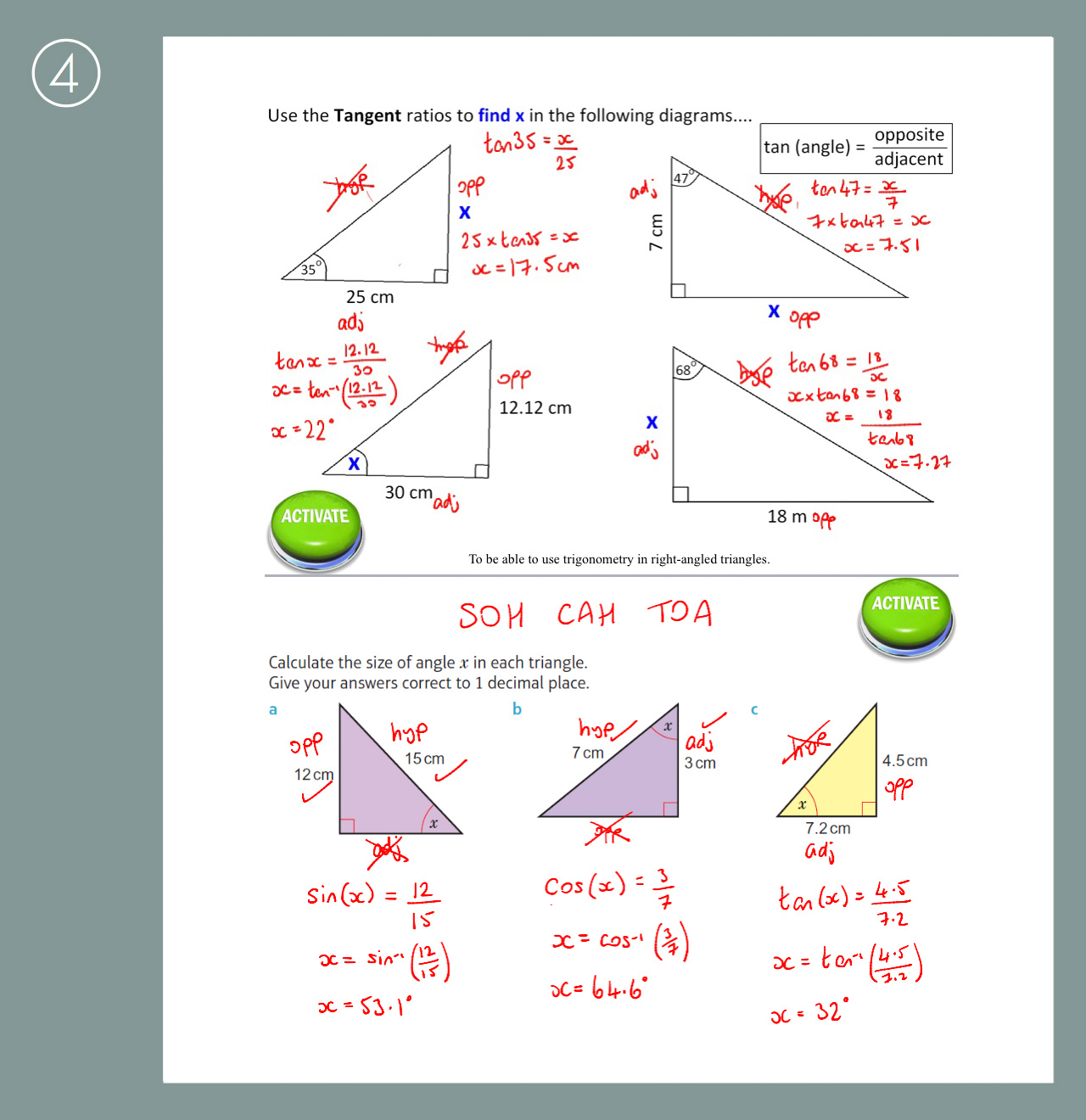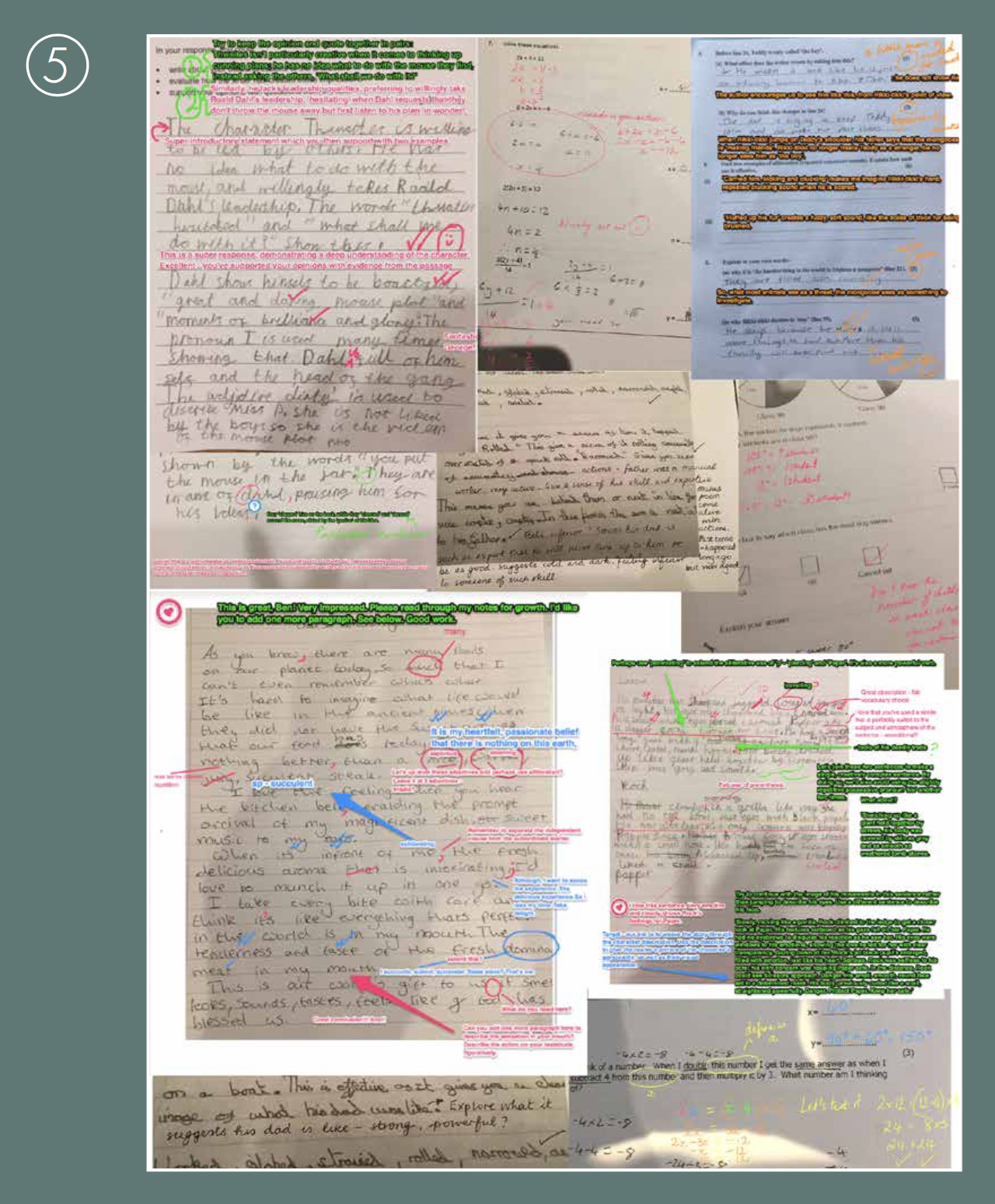 MARKING OF WORK IS DEEP AND USED TO INFORM FUTURE LEARNING.