TUITION AND EXAM PREPARATION.
Some families invest greatly in exam preparation. We understand how important it is to secure that school and university place. Let us also ensure that, the tuition process enhances your child's performance across the curriculum, encouraging them to think critically and creatively, to be reflective learners and to develop deep subject knowledge. We aim for the best academic standards, teaching skills critical for learners to access the curriculum years 3 to 13 and enjoy examination success.
Our students stand out from the crowd.
WE DELIVER LIVE ONLINE
LESSONS USING SKYPE AND
TABLET TECHNOLOGY.
HOW
Not only do our students walk in to their next challenge armed and confidently ready, our extensive teaching expertise and deep knowledge of our subjects allow us to give them the 'wow factor' required to be distinctive. To stand out from the crowd. Our preparation runs deeper than simply 'teaching to the test'. English skills can aid writing requirements across a variety of subjects and different genres – marks are awarded for quality of English use in other GCSE subjects. We work on improving organisation, presentation and quality of writing in all subjects. A deeper, cross curricular impact.
NATIONAL CURRICULUM CHANGES
PRIMARY
In this current climate of curriculum change, we are seeing a shift in focus points for some subjects, with more secondary topics now being covered in KS2. Intended to be more challenging, the new Primary curriculum is considered tougher than previously – especially in Numeracy and Literacy. We can help ensure that your child is prepared for the more rigorous curriculum and facilitate a smooth transition between Key Stages.
SECONDARY
In light of the government's recent changes to GCSE qualifications and grading, the bar has been raised significantly in terms of what is required to 'pass' and ensure progress to Further Education. The increased rigours of the new GCSE means that Years 7-9, which have been labelled recently by the government as the 'wasted years', must now prepare students for the additional challenge and higher level skills of the new tests.
Glowfly Tutors can offer the crucial preparation, 1-2-1, in years 7-9, then through to Year 11, that is now vital to prepare students for GCSE/IGCE and IB success. Don't leave it too late. Don't 'waste' these years.
PRIMARY ENGLISH – A SELECTION OF LESSONS.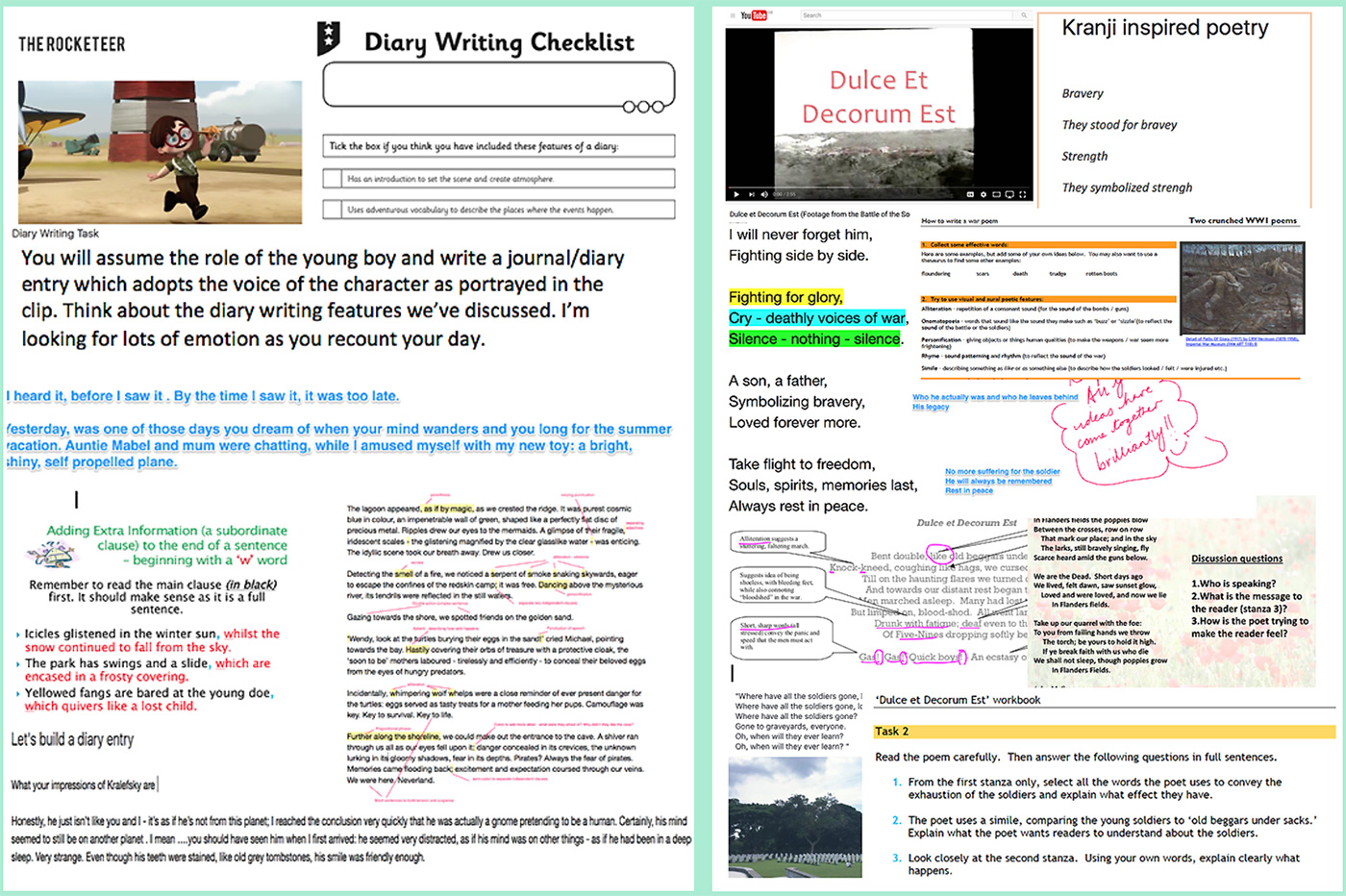 SECONDARY LEVEL LESSONS – A SELECTION OF RESOURCES.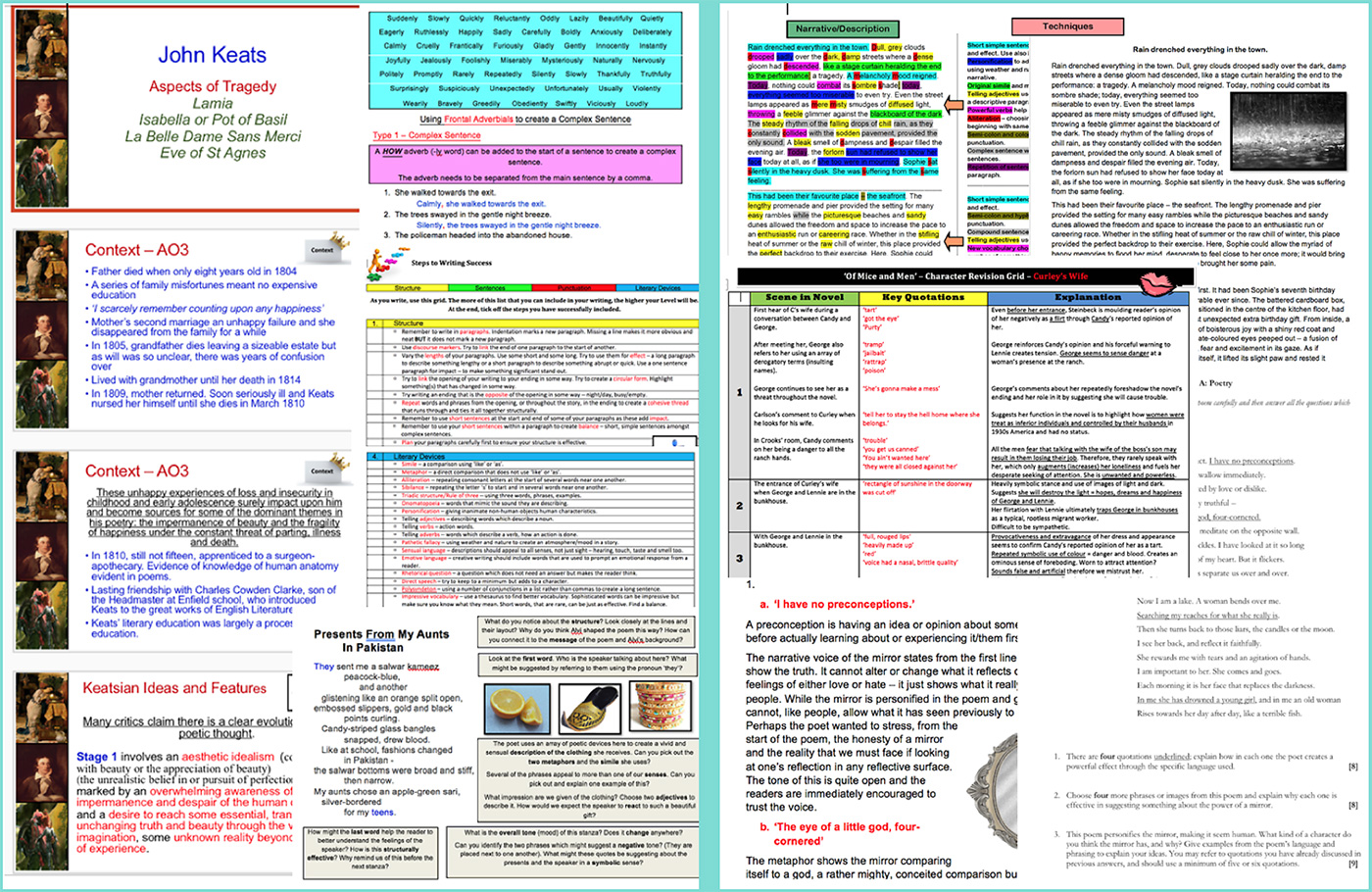 'Helen is an excellent, inspirational teacher. She is extremely knowledgeable about her subject and the requirements of examination boards. Lessons are thoroughly prepared and a wide variety of resources is produced to ensure that existing and new skills are taught and practised on a regular basis. Huw is making fantastic progress in both English language and
Huw is making fantastic progress in both English language and literature, and is becoming increasingly confident in his command of the language. He looks forward to working with Helen who makes all lessons interesting and challenging in equal measure.
Skype is a practical medium for each session. Skype allows enormous flexibility and means that Huw is fortunate to be able to learn from a truly excellent tutor despite the thousands of miles between. Resources are sent via email in advance for Huw to prepare prior to each lesson. He is able to see Helen's notes and advice during the lesson as he would were he in her classroom. I wholeheartedly recommend Helen as an utterly professional tutor. Huw's progress and enjoyment of his lessons are testimony to her excellence.'
I wholeheartedly recommend Helen as an utterly professional tutor. Huw's progress and enjoyment of his lessons are testimony to her excellence.'