Glowfly supports learning in subjects across key stages 2, 3, 4 and 5. Whether it be 11+, 13+, GCSE or A-Level, we have a team of expert practitioners with many years of experience.
We have expert knowledge of our curriculum and experience in Education. Teaching is our passion.
Currently working in UK schools, we maintain a secure, specialist understanding of the National Curriculum during this period of change in learning and assessment frameworks in UK schools. We are up-to-date and pedagogically aware. Learning and growing. Selectively.
Having worked in leading independent schools throughout Asia, the Middle East and Europe, we also have experience of delivering the British curriculum in an international setting.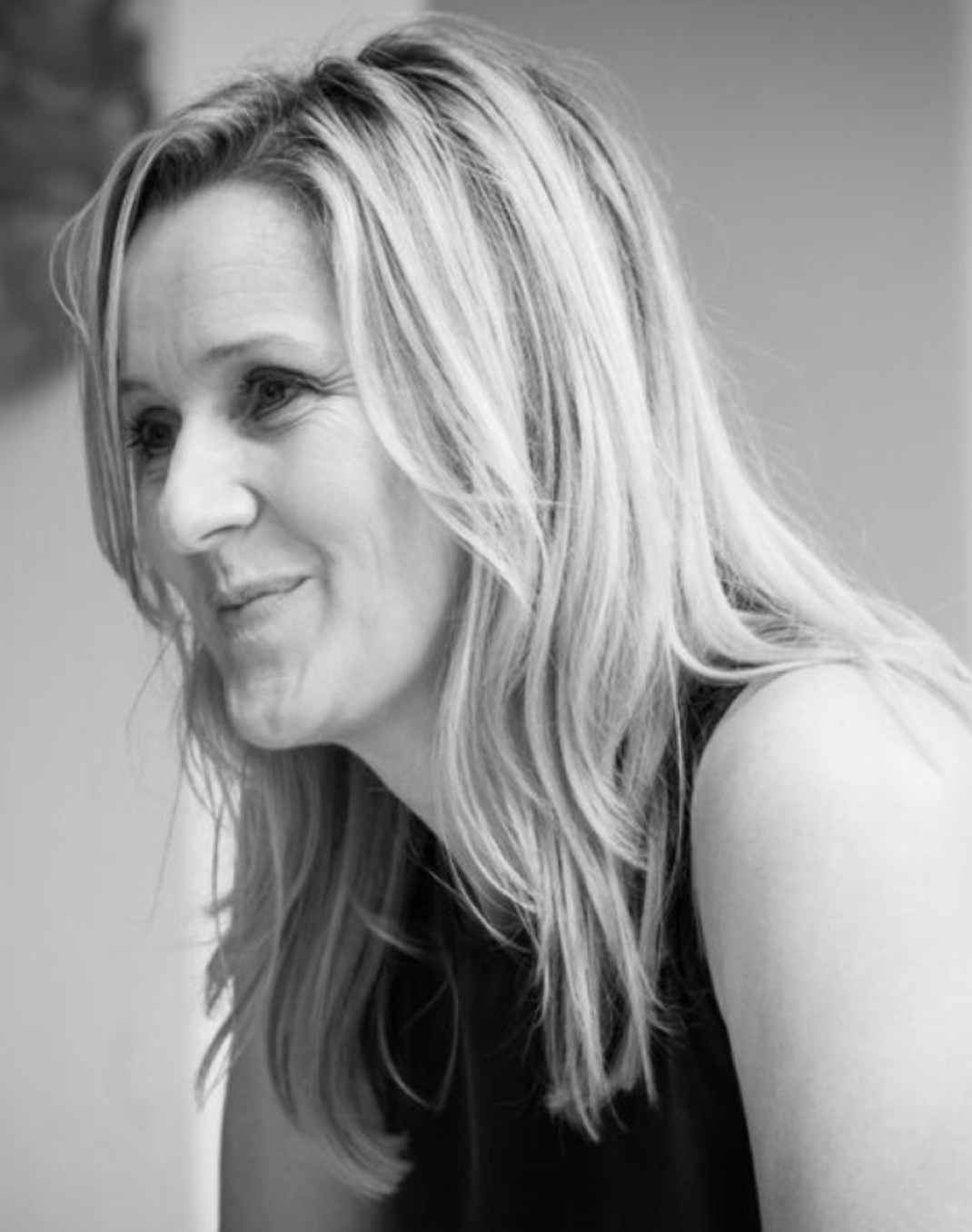 I'm also an expat parent so realise the challenges of ensuring children maintain a level of attainment that guarantees a relatively seamless entry/re-entry into UK schools.
Now back in an international setting and supporting my own year 10 daughter as she prepares for GCSEs, I appreciate the necessity to maintain standards, affording international students the same opportunities to access top UK sixth forms and universities.
We have significant experience of managing the Independent school application, assessment and interview process for entry into UK independent schools – as teachers and parents. We can therefore endeavour to support parents and children through the process and alleviate associated concerns.
Continuity of provision is guaranteed – due to the medium, we can conduct lessons wherever you are in the world – if you travel, if you move country – we can still continue to support your learning.
LISA
LISA
Primary / Middle School Specialist
7 to 13+ English and Maths
UK Qualified Educator – BEd (Hons), MA in Ed
UK Independent and LEA school experience
Leading International School experience – Asia, Europe, Middle East
Examination Invigilator (Independent Assessments 7+ to 13+, SATs)
Leading Literacy Practitioner / LEA English Moderation Working Party / Literacy Pilot Team Leader
Pastoral and Subject Management roles in leading International and UK Independent Schools
Ofsted – Outstanding Teacher
Current and extensive professional development
Currently teaching in UK schools
HELEN
Secondary School Specialist
11+ to 'A' Level English
7 to 13+ English and Maths
UK Qualified Educator – BA (Hons) English Literature, PGCE Secondary English Education
Current AQA GCSE Examiner – English Literature
Curriculum Leadership roles – Head of English
Literacy Action Group and Leader of Literacy
Qualified Cambridge Assessor of Speaking and Listening Exams
Teacher of IGCSE and GCSE Language and Literature, and 'A' Level English Literature
Ofsted – Outstanding Teacher
Current and extensive professional development
Currently teaching in UK schools
RACHEL
Maths
11+ to A level Mathematics
UK Qualified Educator – BSc (Hons), PGCE Secondary Mathematics, MA in Secondary Education
Current AQA GCSE Examiner and Edexcel A level Examiner
Member of the Senior Management Team and responsibility for whole school teaching and learning and CPD
Secondary  Teacher for Mastery Specialist for the Great North Maths Hub
Lead Practitioner for Mathematics
Current and extensive professional development
Ofsted – Outstanding teacher
Currently teaching in UK schools
Debbie
Maths
Secondary School Specialist
11+ to GCSE Maths
UK Qualified Educator
BSc (Hons) Mathematics, PGCE Secondary Mathematics
AQA GCSE Examiner for four years.
Teacher of maths for twenty years and Subject Leader for mathematics and numeracy for eight years.
I have taught in UK secondary schools for almost twenty year and have held more senior posts, including assistant SENCO, assessment coordinator, second in department and head of department for the last twelve. I am currently head of a large and successful maths department. I enjoy teaching and like to make sure that all of my students understand and master the subject.
Lucy
Science
UK qualified educator BSc (hons) biochemistry PGCE in secondary science (chemistry)
Current edexcel examiner for both combined science
Experienced examiner of both AQA and OCR combined science
10+ years experience of teaching secondary science and a-level applied science
Leadership role – associate director of science for NET teaching GCSE across North East schools.
Lyndsay
Science
UK qualified educator BSc (hons) psychology, PGCE in secondary science (chemistry)
Current edexcel examiner for both combined science and triple chemistry
10+ years experience of teaching secondary science and a-level chemistry
Leadership role – head of chemistry
Michael
Business, Economics and Maths
UK qualified educator
LLP (hons) Law
PGCE in secondary Business Studies
Current examiner for Cambridge assessment iGCSE Business
Leadership role – head of subject
Subject knowledge specialism course in Maths
Mike
Science
UK qualified educator BSc (Hons) Materials Science, PGCE in secondary science (Physics).
Former OCR examiner for GCE Physics
10+ years experience in teaching science and physics from key stage 3 to GCE
Leadership role – Key Stage 3 Co-ordinator
Charlotte
Science and Maths
UK qualified educator
PGCE in Secondary Science
AQA GCSE Biology Examiner
Assistant Head of Science and STEM coordinator
GCSE Science, Maths and A level Biology tutor
Yakov
Economics
Teacher of Economics in leading independent school
Economics and Management degree – King's College London
Serena
Physics
Physics teacher in a leading independent school (independent school of the year)
GCSE Physics and A-level Physics
PGCE in Physics and Maths, Imperial College London
PhD in Astrophysics
Maryam
Media Studies A Level teacher
PGCE from IOE, UCL, ranked first in the world for Education
16 years experience in the Film and Animation Industry working for Oscar nominated movies as such as Enchanted. Her appreciation of Film and animation has led her career path to working for Disney and Warner Brothers after having won International awards and screenings at Pixar and Dreamwork's studios. Her credits include movies as such asHarry Potter and The Chronicles of Narnia and many more. She enjoys illustrating and writing in her spare time
Phil
Computer Science, Physics and IT
11+ to A Level Computer Science and Physics
UK Qualified Educator – BSc (Hons), PGCE Physics and Computer Science
28 years' experience teaching Physics and Computer Science
Head of department in three outstanding London independent schools
10 years senior leadership experience leading IT strategy across three outstanding schools
Coding languages include Python, VB.net, C# and Small Basic
Graphic and Website Design specialism which includes a good knowledge of Adobe Photoshop, Fireworks, Flash and Dreamweaver and Affinity Photo
Currently tutoring Physics and Computer Science, mentoring newly qualified Computer Science teachers and delivering IT strategy to schools including using
Office 365 and Teams
Karen
Spanish and French
10 years' experience teaching Spanish in UK schools from KS3 to A level.
Experienced tutor for English students learning Spanish
PGCE Masters in Spanish and French
Cambridge English qualified teacher (CELTA trained)
Currently working as an English teacher in a bilingual school in Spain.
Experienced examiner for GCSE Spanish with AQA and Pearson.
Native English speaker, fluent in Spanish with the ability to speak French to a high level.
Jill
Geography
UK qualified educator
BA Geography Degree and PGCE in Secondary Geography.
Over seven years secondary teaching experience, teaching both Geography and Sociology, with specific focus on GCSE and ALevel, Edexcel and AQA specifications
Previous leadership role = Head of Geography and Sociology
Currently working in an International School as the Lead Teacher of Geography, teaching the International Baccalaureate, Diploma Programme
Arjun
Maths
PhD in Mathematics, and works full time as a tutor, online or in the London area
Specialises in A level and degree level as well as supporting students through the university application process, specifically with the STEP exam
Olivia
Chemistry
Secondary School Specialist 11+ to 'A' Level Chemistry
11+ to GCSE Physics and Biology
UK Qualified Educator – BSc (Hons) Nutrition and Food Science,
PGCE Secondary Science (Specialism in Chemistry)
Current OCR A A-level Examiner – H432/01 Chemistry
DELTA qualified EAP pre-sessional tutor
FCE, IELTS, TOEFL and TOEIC preparation
Ofsted – Outstanding Teacher
Current and extensive professional development
Currently teaching in UK schools
Olivia is also experienced in working with English for Academic Purposes, or EAP. This is a study of linguistics appropriate for non-English speakers to adapt their written assignments to university level.
Charmaine
French
Career of 35 years mostly in France for companies like Disney, Eurotunnel Nissan in international HR related roles.
PGCE in secondary French with Spanish to kick off a second career and 2 years experience as a language teaching for the North Tyneside Learning Trust (47 secondary middle and primary schools in the area)
Oli
History
UK qualified educator BA (Hons) History PGCE in secondary history
5 years of classroom experience including leadership of a History Department
Experience of AQA and OCR A Level exam boards
Confident delivery of a broad range of material at GCSE
Track record of excellent results as both a private tutor and teacher
Rachel
English
U.K. Qualified Educator, PGCE Primary Education
Reading Recovery Teacher (UCL 2015)
KS1 and Lower Key Stage 2 – reading and writing specialist
Valuable experience with learners with autism and dyslexia
Currently teaching in U.K. schools
Stacey
Maths and Science
UK qualified educator – BA Natural Sciences (University of Cambridge), SCITT (Outstanding) (Carmel College/St Mary's University).
Experience of teaching Maths and Science in Key stages 3-5.
Experience of leading teacher subject specialism training for maths.
Experience of working 1:1 with students with special educational needs
Experience of OCR (including OCR MEI), Edexcel, AQA and IGCSE exam boards
Specialises in stretching and challenging students to achieve their full potential
Claire
KS2 Specialist
UK Qualified Educator – BA (Hons), MA
UK Independent and LEA experience
11+ teaching
Experience of SEN and EAL teaching
Subject leadership in UK independent schools – Head of English
Senior Management Team in 3-18 independent school and leading prep school
Curriculum development experience
Current and extensive professional development
Patricia
Spanish
Patricia is a law graduate that has been working as an independent Spanish tutor now for nearly 20 years. In this time she has worked with children from top independent schools like Rugby School, Uppingham, Oundle and Leicester Grammar School. She has helped students secure level 9 and A* in GCSE, IGCSE , As and A level. She works with children across the age range and also teachs adults. Patricia also works as a translator and has worked on projects for the British Council and the popular school's KS3 and KS4 publication Mary Glasgow.
Sam
Physics
CPhys, MBA, BEng, MInstP, CELTA Well-qualified online physics tutor, examiner with major UK exam board, and author of physics textbooks. Several years' experience in all UK exam boards for Secondary age children in KS3, GCSE, IGCSE, A level and International A level. Routinely supported students across the 11-19 age range to achieve several grade improvement. Over 50 five-star reviews.
James
English
Experienced and impassioned Cambridge-educated teacher of English Language and English Literature across the whole cohort and ability range, 13-18, for both IGCSE and OCR exan boards
Successful director of Oxbridge English admissions in the independent sector: A Level and close reading specialist, with students achieving ELAT scores, on average, of 90% or over
As a former award-winning journalist, I combine a knowledge of the practicalities of the subject, with a passion for poetry, scholarship and creative writing
Hannah
English
Hannah has taught English in some of the UK's most competitive independent schools since graduating from Newcastle University with a postgraduate degree in English Literature in 2011. She has split her teaching between secondary and preparatory level and has an excellent overview of all stages of a child's educational development, from 7 to 18. She is very familiar with the Common Entrance syllabus, having been involved with the small focus group tasked with revamping the specification in 2019. Hannah has prepared children for examinations ranging from 11+ Common Entrance to Higher IB and has specialised in Sixth Form teaching in the past. She has also helped students prepare applications for scholarship and for university (including Oxbridge).
'Two of my children aged 8 and 10 recently had to prepare for entrance exams for admission to an independent school in the UK. As both children were born in Asia and educated in the International Baccalaureate system, I was concerned about differences between the UK and IB curriculum, as well as a general lack of familiarity with the UK requirements and style of testing. Based on a friend's recommendation, I contacted Lisa for advice on how best to prepare for the entrance tests. Lisa assessed the children and was quickly able to identify the areas we needed to focus on. Over the next 6 weeks, in less than 10 sessions, I saw a dramatic improvement in the children's understanding and confidence. Lisa had a fantastic rapport with the kids, she really made them feel at ease which enabled her to get the best from them. They were always motivated to attend the sessions and actually looked forward to them. I feel the children gained a great deal more from sessions with Lisa than just being prepared for an exam. She gave them confidence in their ability to perform well and made them more enthusiastic about learning. I highly recommend Lisa and thank her for making what could have been a stressful time a very positive one.'
AISLING, MOTHER OF MEGHAN AND CALLUM